Board of Advisors
Ambassador Mohammad Sadiq
Ambassador Mohammad Sadiq served as Pakistan's Ambassador to Afghanistan from 2008 until 2014. His Excellency most recently served as the Secretary to the National Security Division of Pakistan. During his tenure, he held several key positions, including Spokesperson of the Ministry of Foreign Affairs, and served as a diplomat in various capacities in Washington, Beijing and Brussels, while also representing Pakistan in several multilateral and bilateral conferences/meetings.

Throughout his diplomatic assignments, Ambassador Mohammad Sadiq focused on organizing overseas Pakistanis to play a more active role in their adopted countries, developing their databases and electronic mass mailing systems. He was also a member of the UN Election Observer Team that oversaw the elections in South Africa which ended the Apartheid regime (1994).
In addition, he has held a number of other senior posts within the Pakistan Ministry of Foreign Affairs, including deputy Chief of Mission at the Embassy of Pakistan in Washington, D.C. As Deputy Ambassador to the United States, Ambassador Sadiq launched the first ever internship program by the Pakistan Embassy where he conducted a comprehensive study of Pakistani American community alongside working with the Pakistani American community to establish the Pakistan Caucus at Capitol Hill.
Ambassador Sadiq has spoken at numerous educational institutions and think-tanks in Pakistan and abroad as well which include his lectures on foreign affairs-related topics; ranging from human rights issues to peace and security issues in South Asia, Pakistan Foreign Policy at Universite Libre de Bruxelles (Brussels); National Institute of Public Administration/National Institute of Management (Peshawar); Foreign Service Academy (Islamabad); Petroleum University, Beijing; National Defense University (Washington, D.C.); National Defense University (Islamabad); Georgetown University (Washington , D.C.); Foreign Service Institute of US State Department (Washington , D.C.); School of International Service, American University (Washington , D.C.) and School of Advanced International Studies, John Hopkins University (Washington, D.C.).
Ambassador Sadiq holds three Postgraduate degrees – MA (Political Science), Peshawar University; Master in International Affairs (MIA), Columbia University, New York and MS in Defense and Security Studies, National Defense University, Islamabad. He currently chairs the Sid Group of Companies and also writes on international relations issues.
 Dr. Shoaib Suddle

Dr. Shoaib Suddle is regarded as a leading police and justice sector reform specialist in South Asia. He is a visiting criminal justice expert at the United Nations Asia and Far East Institute on Crime Prevention and Treatment of Offenders, Tokyo, advisor Turkish National Police, and a resource person with several national and international organizations, including United Nations Office on Drugs and Crime, Vienna. He is also International Director of Asia Crime Prevention Foundation, Tokyo.
Dr. Suddle has an MSc (Econ.) in criminology and a PhD in white-collar crime from Cardiff University (Wales, UK), MSc (Physics) from Government College Lahore, and an LLB from the University of the Punjab. His doctoral thesis was on tax evasion. He is author of several publications on justice sector issues published both in Pakistan and abroad. He is regularly invited to speak at various international conferences around the world.
Before serving as Federal Tax Ombudsman of Pakistan, he headed the Intelligence Bureau (Pakistan's premiere civilian intelligence agency), following his stint as Inspector General Police, Sindh. He began his police career in 1973 and has held several key positions both at operational and strategic levels, including as Police Chief of Balochistan, Director General, National Police Bureau, Consultant in the National Reconstruction Bureau, Director General, Bureau of Police Research & Development, Police Chief of Karachi, Deputy Commandant, National Police Academy, and Director (Economic Crime), Federal Investigation Agency. His role in controlling urban terrorism in Karachi in mid 1990s and difficult law and order situation in Balochistan (2001-04) earned him wide acclaim, both nationally and internationally. In recognition of his exceptional contribution, he was decorated with the top gallantry award of Hilal-e-Shujaat in 1996 and top civil award of Hilal-e-Imtiaz in 2008.

Ambassador Qazi Humayun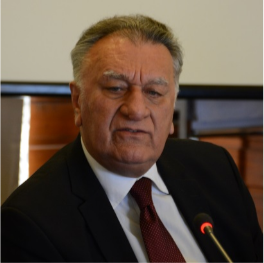 Mr. Qazi Humayun did his Masters in Economics and in Defence & Strategic Studies. He is also a law graduate. He joined Pakistan Foreign services as a career diplomat in 1973. Mr. Humayun served as Pakistan Ambassador to Turkey (2000-2003) and Afghanistan (1995-96) and as Pakistan's Charge' d'Affaires in Denmark (1985-91). He was Additional Secretary, Foreign Affairs at the Headquarters, where dealt with the affairs of Middle East and Africa. He also served as Director General, Afghanistan and Central Asia. Mr. Qazi Humayun has 5 years experience of Indian Affairs while serving on the India Desk at the Foreign Office. He was decorated with Sitara-i-Shujaat in 1996 by the Government of Pakistan in recognition of his meritorious services.
Ambassador Mian Sanaullah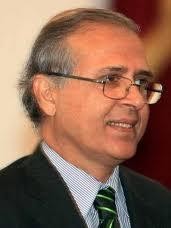 Mian Sanaullah is a career diplomat. Having served at various diplomatic missions during his illustrious career; he is an expert on policy analysis and its application to sensitive political issues with bilateral, regional ramifications, management and development of policy options and strategies, coordination of workshops, training facilities, and media projection.
As Deputy Secretary General of the Economic Cooperation Organization (ECO) based in Tehran (Republic of Iran) closely worked with Cabinet Ministers and higher officials of 10 member countries including Turkey, Iran, Pakistan, Afghanistan, Azerbaijan, Turkmenistan, Kyrgyz Republic, Uzbekistan and Kazakhstan.
He served as Director and Director General Levels at the Ministry of Foreign Affairs in Pakistan. Foreign appointments included:
Served as Ambassador to ASEAN, Republic of Indonesia, Papua New Guinea (PNG) and Timor-Leste from November 2009 till September 2013; served as Ambassador to Romania, Bulgaria and the Republic of Moldova; worked as Acting Secretary General of ECO (Economic Cooperation Organization)-2003.(four months); Deputy Secretary General of ECO (Economic Cooperation Organization) from 2000- 2003; worked as a Consultant to UNCTAD on "Trade Facilitation Measures – Access of Landlocked countries" (2003); served in different diplomatic capacities in India (twice), Belgium, China and Iran.
Mian Sanaullah is an author of six books and regularly contributes articles on diplomacy, strategy, policy and terrorism. He is on international and local lecture network as well as appears on TV channels.
Ambassador Seema Ilahi Baloch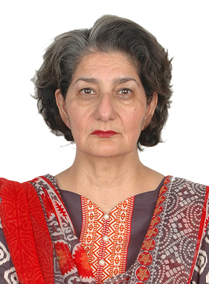 Ms. Seema Ilahi Baloch is a career diplomat with wide ranging experience in the Foreign Service of Pakistan. Ms. Seema has represented Pakistan at several international forums during her postings abroad while working in the Ministry of Foreign Affairs where she has engaged in national and international government policy analysis, particularly in the fields of economics and politics, coordination between national and international agencies, bilateral and multilateral negotiations, administrative and financial management.
She was posted as Ambassador of Pakistan in Poland, a member of NATO and the EU, where she gained insights and a deeper understanding into the European worldview, including their policies on Afghanistan and their perspectives of the dynamics of the sub-continent. She was decorated by the Polish government with the Order of the Cross for enhancing bilateral relations.  As High Commissioner in Sri Lanka, a country recovering from a 30 year armed conflict, she has been part of the regional politics of the sub-continent. Both postings have also entailed working with regional blocs like the EU and SAARC.
In addition, Ambassador Seema Baloch has extensive experience working with the World Bank as well as in consulting assignments with policy institutes and international organizations.  At the World Bank, Ms. Baloch specialized in social sectors, especially education, health, rural water supply and sanitation, coordinating with NGOs, policy analysis, institutional issues and socio-economic problems. Her consulting assignments with local and expatriate teams include rapid rural appraisal, project organization, preparing plan of operations, community development, monitoring and evaluation, social protection and gender issues. She is a member of the Board of Governors of the University of Health Sciences, Punjab and is also engaged in voluntary work with NGOs.  
She holds a Master's degree in Public Administration (Economic Policy and Development) from the Kennedy School of Government, Harvard University. Previously, she attained a Master's in Arts degree in English Literature as well as a Bachelor's in Arts degree in Economics and English Literature from Punjab University. She also holds diplomas in French Language from Chambers of Commerce, Brussels, and Institute of Modern Languages, Islamabad. Her interests include reading, listening to music, performing arts, swimming and learning about indigenous plants and herbal cures.
Muhammad Tahir Khan
Mr. Muhammad Tahir Khan started his career in Journalism in 1990 as a reporter at the private news agency Pakistan Press International (PPI) in Islamabad. Over the years he has covered Foreign Affairs, Defence, Tribal Areas, the Pakistani and Afghan Taliban. He has also worked with Radio Pakistan, The Express Tribune and the BBC Pashto radio. Currently he is associated with the Pakistani news agency News Network International (NNI) as Editor in Islamabad. He also writes for Daily Times. Mr. Tahir holds a masters degree in Journalism and Mass Communication from Gomal University (Dera Ismail Khan).